My journey with WordPress started in the year 2008 when I was just 14 years old. We needed a new website for our scout troop and I had some experience with playing around with HTML, CSS and home server old rubbish PC under the bed. Eagerly with no real knowledge of building a website and not to speak about running a one in a production, I took the task.
I don't remember exactly how we found each other with WordPress and why I ended up using it in the first place. But there's one feeling that I do remember: excitement.
Excitement on how easy it was to modify the layout and publish content.
---
Fast forward to 2012. I had learned more PHP and already built numerous sites with WordPress to myself, friends and small associations. My media assistant studies in vocational school contained some web development with WordPress. At this point, I was already quite familiar with it (or at least I thought then) so my teacher ended up asking me to help my classmates in that course.
Almost two years passed by: I graduated from vocational school and worked in an elementary school kitchen (which is its own story). For some time, coding stayed in the background because of totally different kind of day job and depression. I did kick the tires once in a while but didn't do anything serious.
First job as a developer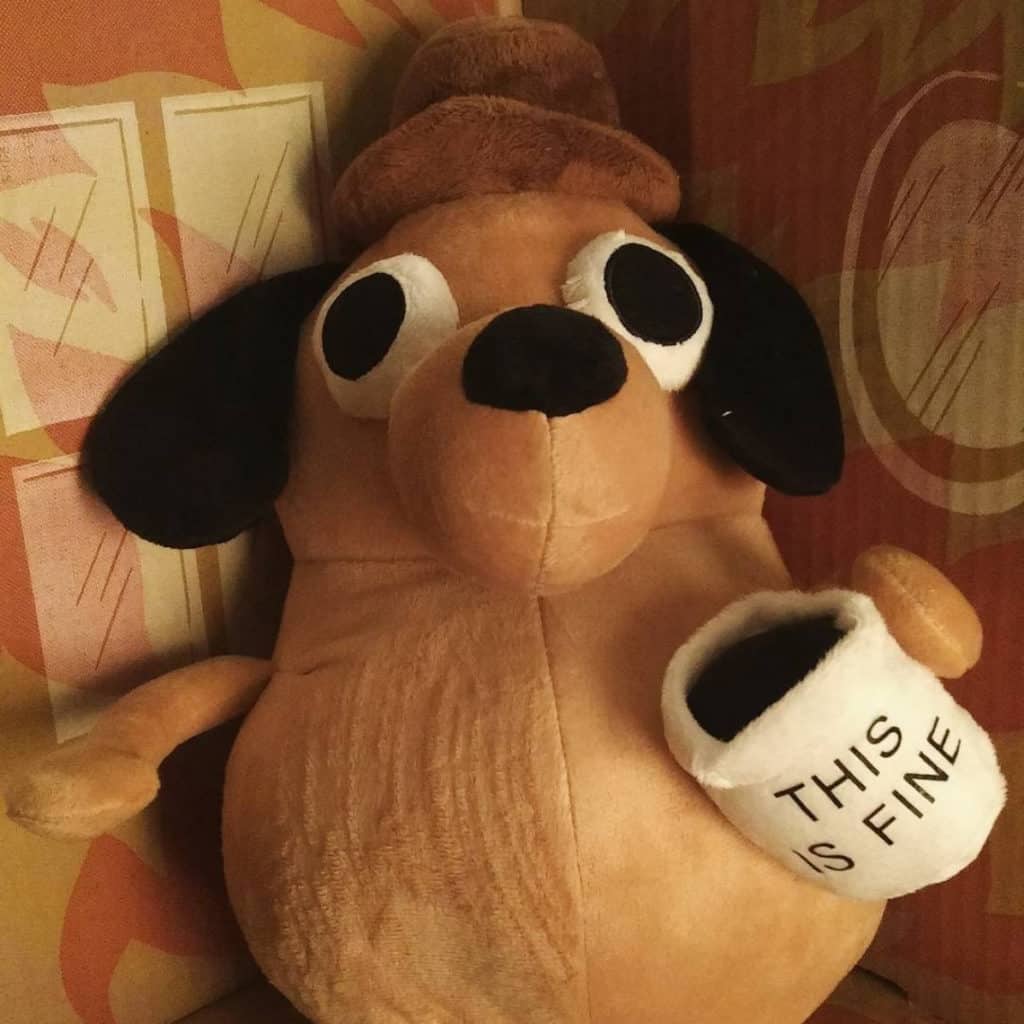 In 2014 I landed on my first job in the industry. At the age of 19, I was the only developer in the advertising agency which had some seriously big clients and custom systems built with CodeIgniter. Luckily one previous developer committed to onboard me and provided help for the first few months. Nevertheless, this was a real crash course to the deep end of PHP and databases.
After a couple of discussions with the project managers, we ended up getting a few WordPress projects as well. Around this time I started attending regularly to un-official meetups, WordPress Café, organized by a different company called Exove.
The eleven months I worked for this advertising agency were probably one of the most educational ones I've ever had in my career to this day. Thank you, Tuomas for believing in me and taking the risk of hiring me to the position. Also thank you Erkka for being there when I had yet another stupid question. I wouldn't know as much as today without you two.
Leap in the dark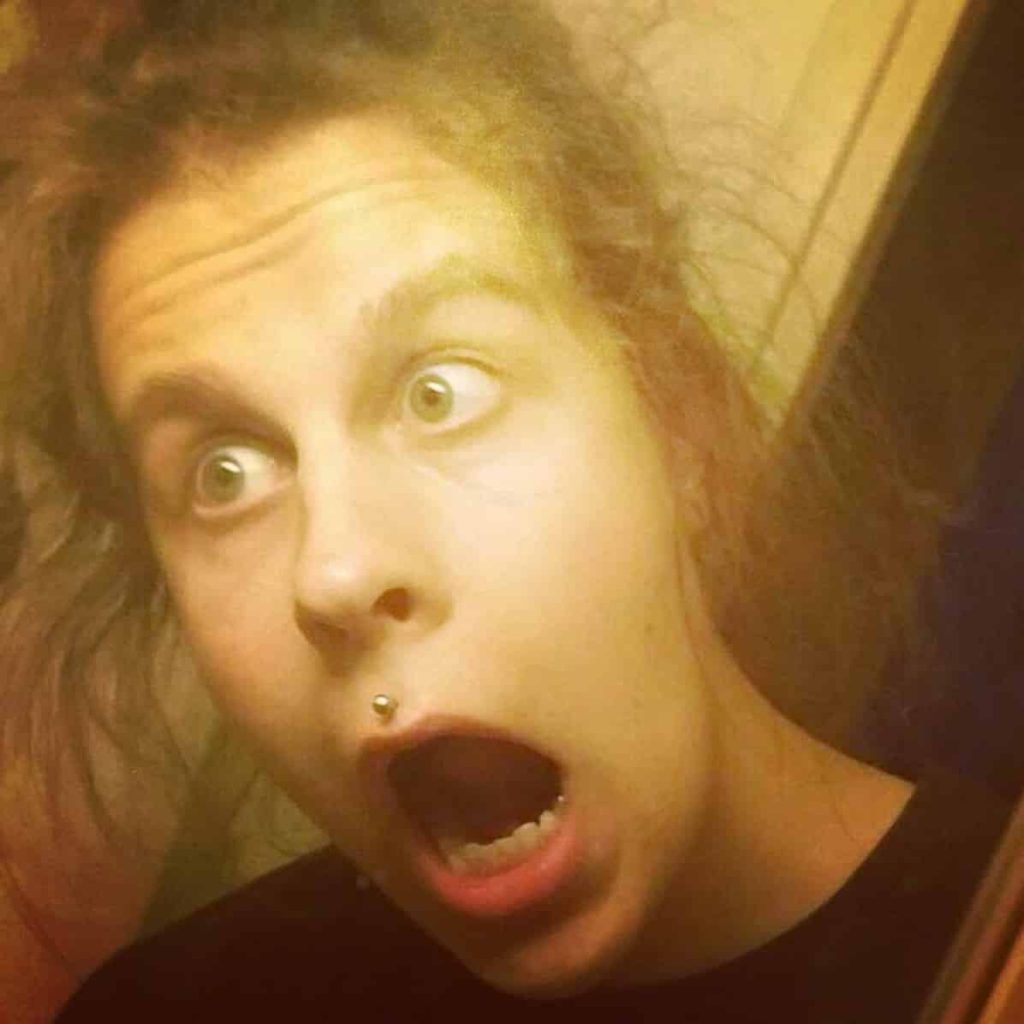 During secondary school, I had done some WordPress freelancing jobs to one digital agency. In late 2014 the owners decided to switch gears, grow the two-man company and hire a developer. They called me because they didn't know any other skilled developers and offered a gig which would last a few months. If everything goes well, they would hire me full-time. I thought this overnight and jumped aboard.
Imagine being 20 years old, asked to work for a company with owners you admire and given almost free hands on developing the codebase and workflows. It was crazy cool! With the CTO we did amazing things, worked with really exciting projects and pushed ourselves to limits by making things we had no prior experience or idea how to pull it together.
I worked my ass off with creating the WordPress boilerplate theme and staying on top of client project deadlines. We were on some serious speed and growth! Even the workdays were long and the boundary between work and personal life almost disappeared, I still had much fun as I learned something new almost every day. Around this time I reported my first bugs in WordPress Core to Trac and submitted a patch to one.
---
Then the rumors came in: some group is organizing a full day WordPress event. After talking with my bosses, who almost didn't allow me to participate, there I was. The first WordCamp organized in Finland: 2015. And it was awesome!
Shortly after that, an official WordPress Meetup started in Helsinki.
Guess if I started to attend those regularly? Hell yea I did!
Moving to the middle of nowhere
In early 2016 I moved to Jyväskylä (which is actually 7. biggest municipality in Finland) and started working in Dude as a second developer. One of the founders is my old friend from IRC and we both shared the passion towards WordPress.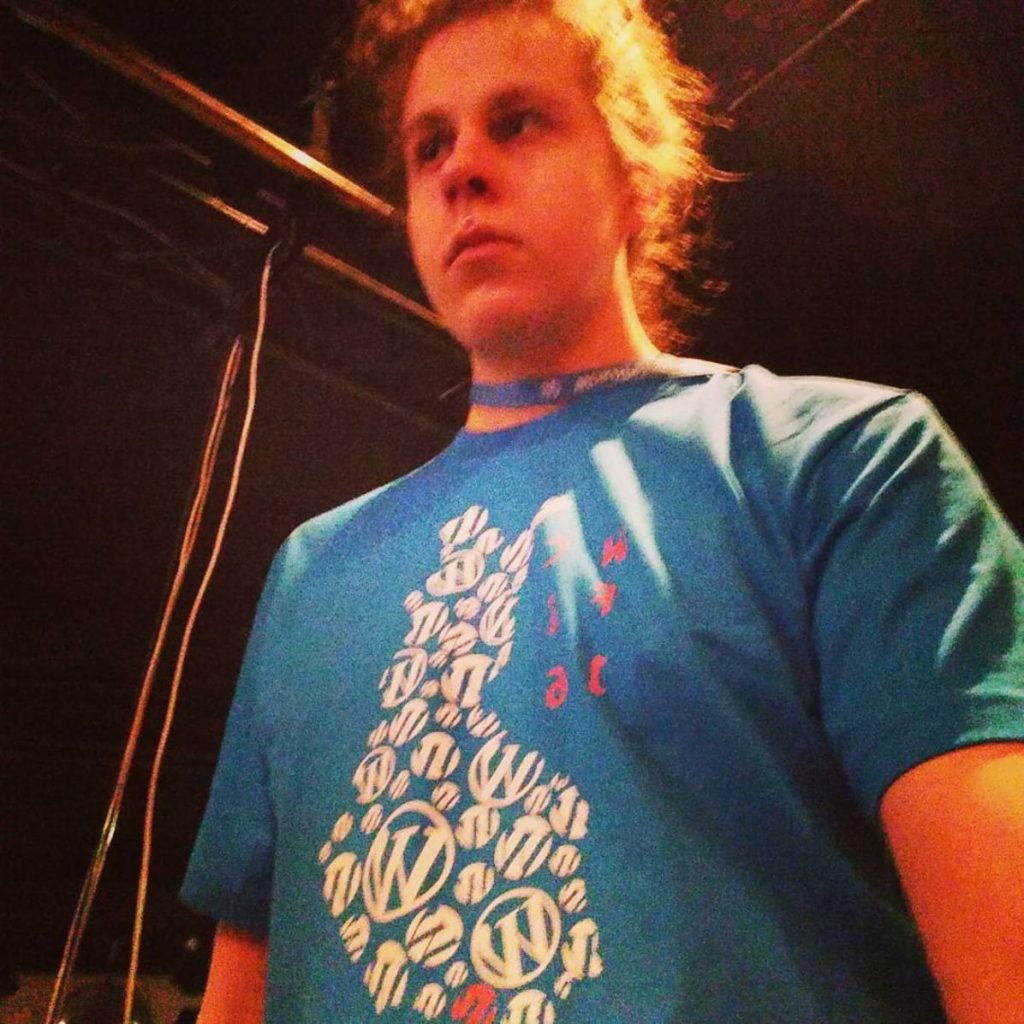 Almost the same time came WordCamp Finland 2016 where I volunteered. I don't remember much, except for the feeling of being part of something bigger and warm atmosphere during the whole event. It was soon after the WordCamp when I started co-organizing WordPress Meetups in Jyväskylä with Roni and Natanael.
Client projects and months passed by. At work, I was given projects that were complex and developed my skills. At this point latest, I realized that I'm much more into back-end development with WordPress rather than front-end. But with our two-person development team, there wasn't much of a choice and I had skills on front-end also, so both of us did complete projects instead of splitting the tasks.
How I always find myself involved with something?
After some time, our community started having discussions about the next WordCamp in Finland. I volunteered to be part of the organizing team that works for many months to make the event happen. The team decided to put together WordCamp Helsinki 2017 and I was tasked to take care of speakers, event schedule and swag.
Year after year the WordCamps in Finland grew. In WordCamp Helsinki 2017 we had 250 attendees and 12 speakers covering a wide range of topics from development to business. I started to feel that it would be nice to have a bit smaller and 100% developer-focused WordCamp.
So started the project WordCamp Jyväskylä 2018 where I was the lead organizer. Our small but effective team did a truly awesome job on gathering 140 attendees and 13 speakers to the heart of Central Finland. We had a few international speakers and attendees, which was nice for a WordCamp of this size. And the feedback from the community was just pure love and honey. I'm biased to say, but I think the event was the best WordCamp I've ever attended.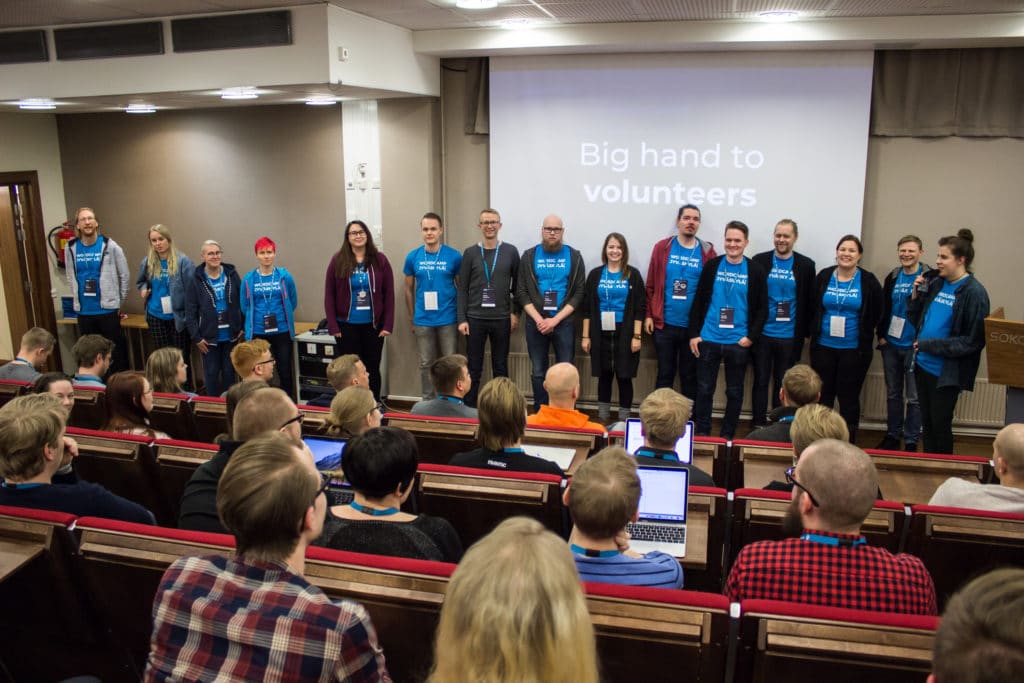 Yet again, I don't remember (if you do, please tell me!) what sparked me to take the next step with my involvement in the WordPress project. But nevertheless, I applied to be a Community Deputy right after the WordCamp Jyväskylä and got approved.
Global Community Team deputies are the persons that volunteer their time to keep WordPress event series running; Meetups, WordCamps and do_action hackathons. We do onboard new organizers, help them with all the possible questions they might have on organizing the events, oversee that everything goes smoothly, process the payments, keep our documentation for organizers up to date, provide helpful resources to make the event best possible and so on. You get the idea, we do a lot to support organizers of over 150 WordCamps and 700 Meetup groups around the world.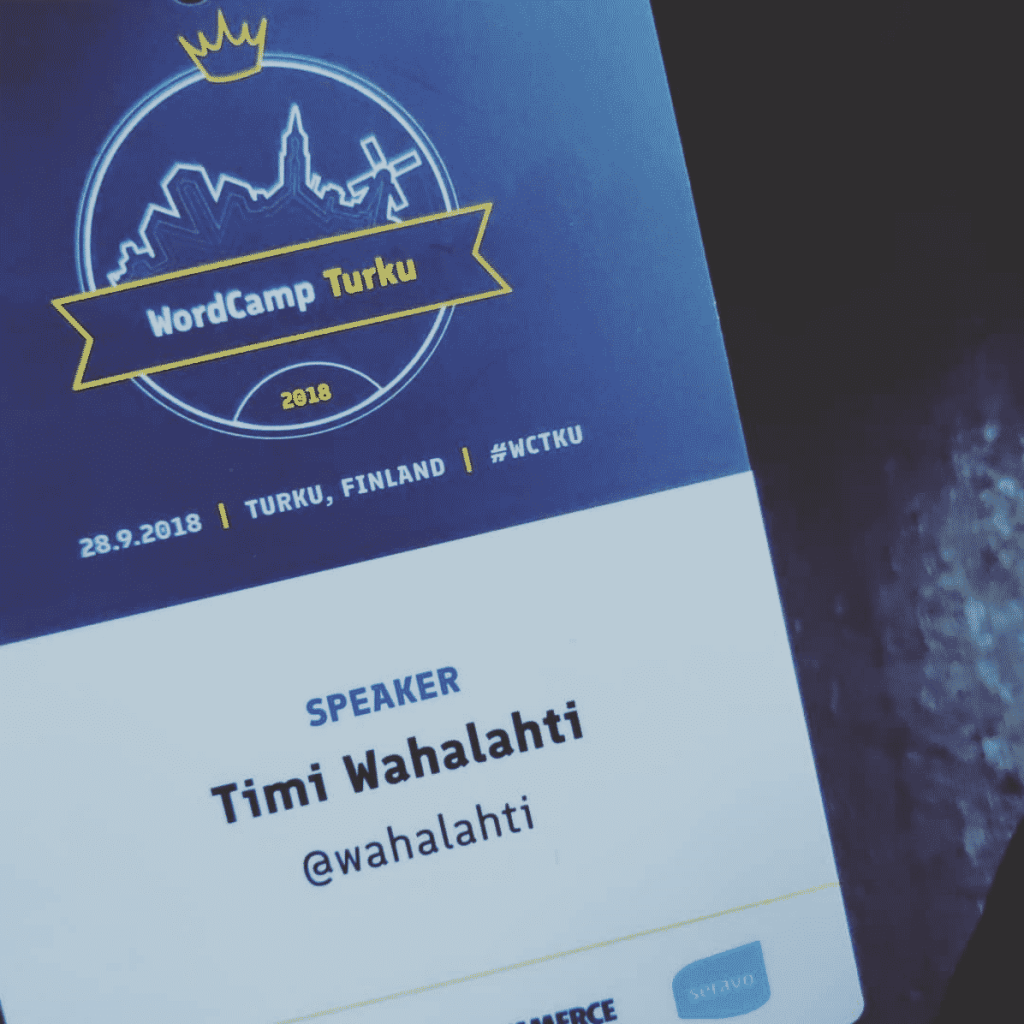 After I started as a deputy, my fellow community member told me that they were planning on organizing a second smaller WordCamp in 2018 focused on a wider audience and not just for developers. I helped the team to get started with planning, became the mentor for WordCamp Turku 2018 organizers and actually gave my first talk (which was ironically targeted for developers) there.
In 2018 I also mentored my first overseas event, WordCamp Nijmegen.
Big things (and events)
Some of our community members have had a dream of organizing a bigger WordCamp for few years. It started to come true in 2018 when they reached out to active community members on other Nordic countries. This lead to the forming of the WordCamp Nordic 2019 organizing team, which I became part of.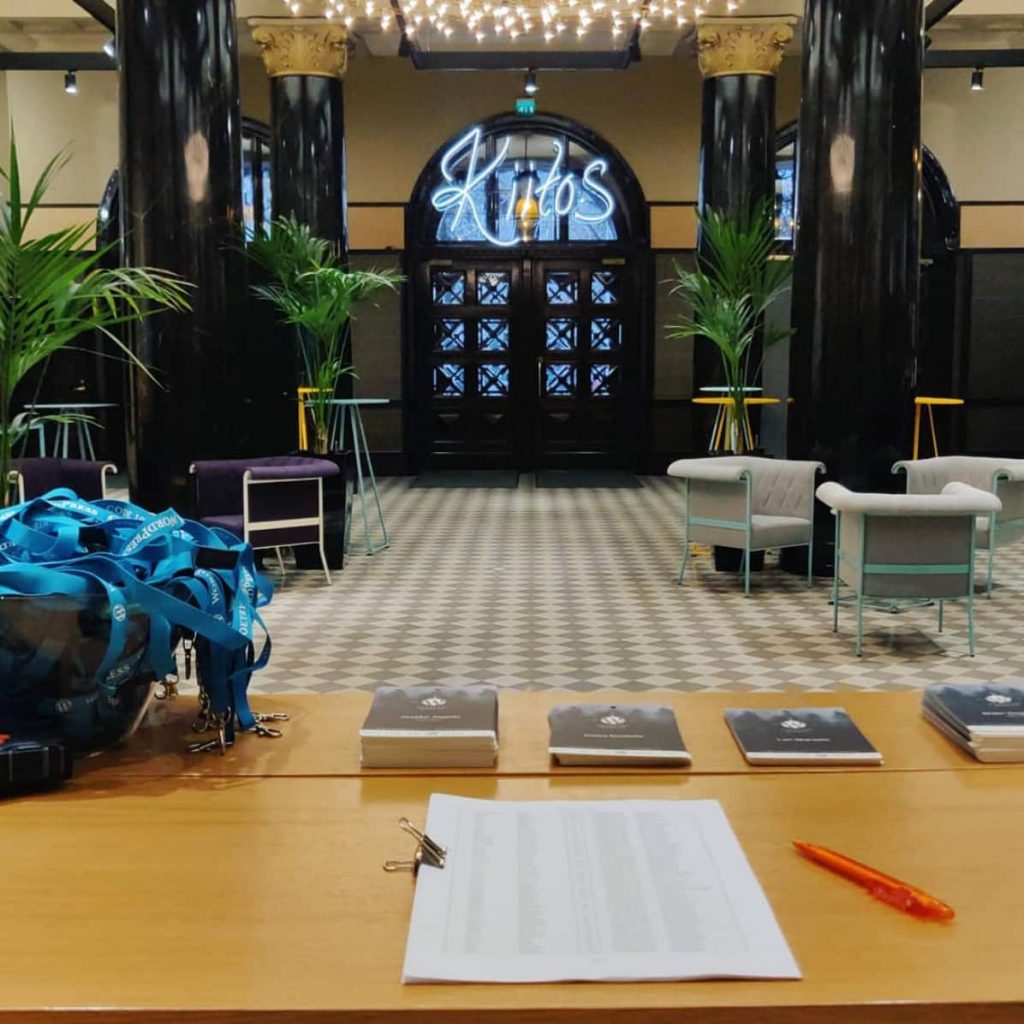 We sold out sponsor packages in 35 minutes, had mind-blowing 600 attendees and 26 speakers and the event was three days long. On the third day, we experimented on arranging activity day, where attendees had the possibility to enjoy nature in Seurasaari island or attend to city tour which visited also National Museum of Finland. At the end of the day, attendees got to experience the traditional sauna.
Organizing WordCamp Nordic did take a lot of free time away and was a tiring experience, but seeing all the Nordic communities come together was worth it. It almost felt like a small WordCamp Europe; everywhere you looked at were happy smiling attendees networking, enjoying the sessions or planning their contributions to WordPress. When we do this again?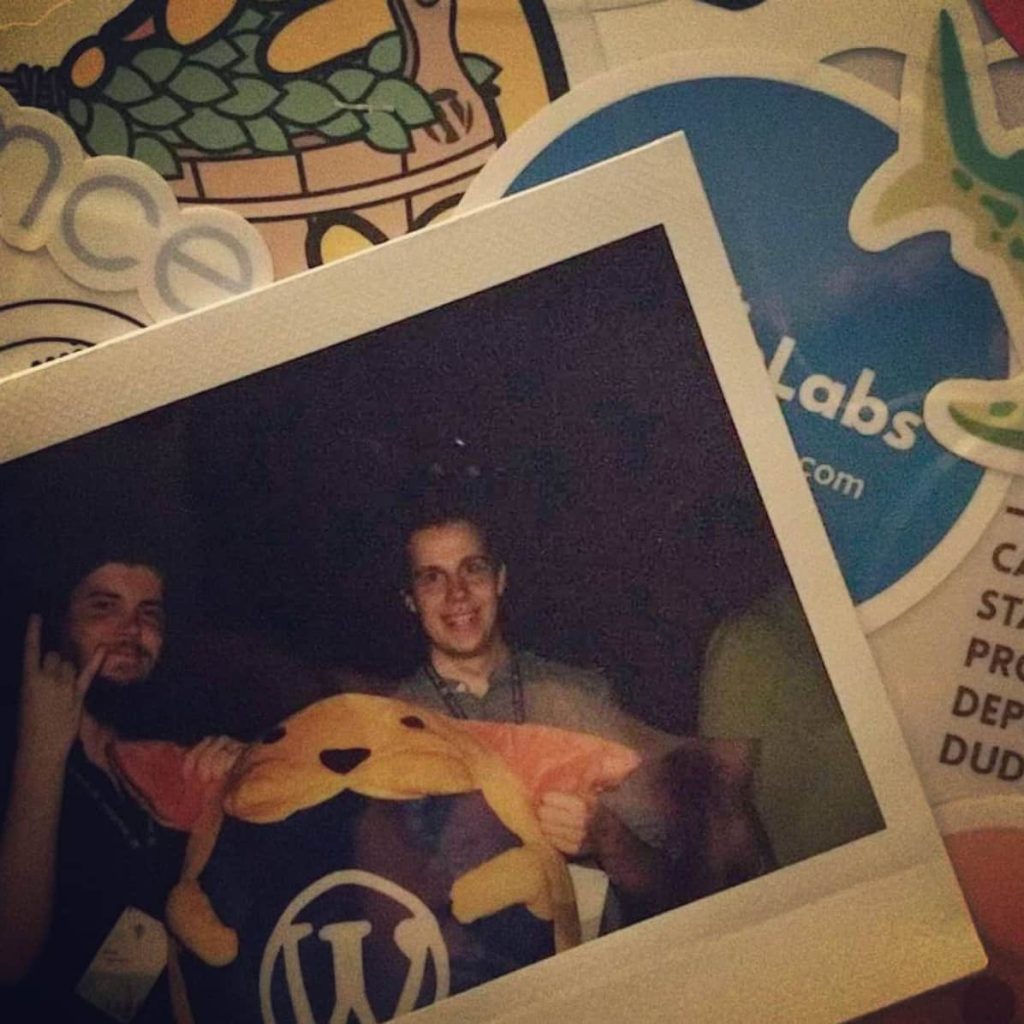 In 2019 I also mentored my second event overseas: WordCamp Dhaka 2019 and had a big change in my life, as I became a partner in Dude. We hired a second employee – a fourth person working in the company. The size of the projects and clients increased, bringing a more complex and different type of development to my table. At this point, I focused my time and expertise only to complex back-end development. Since the first day of the company, we have stayed with WordPress and that's also our plan for the future.
Coming back to WordCamps. I've attended one of the flagship events, WordCamp Europe, in 2016, 2017 and 2019. This year I have the privilege to be part of the organizing team and it's super exciting! My responsibilities in the Community Events team are ensuring that the event is accessible for everyone and that the food will be good. Those are actually quite big tasks when considering the scale of the event, we expect thousands of attendees. Hope to see you in Porto!
Along these years at some points that I don't recall, I've also given a few talks with my friend Roni in different WordPress Meetups. There was also an experiment to start the first Finnish WordPress podcast. Contributions to WordCamp.org site and tools. Translated versions of release posts on fi.wordpress.org. I don't even remember all, go and check my WordPress.org org profile.
Some concluding thoughts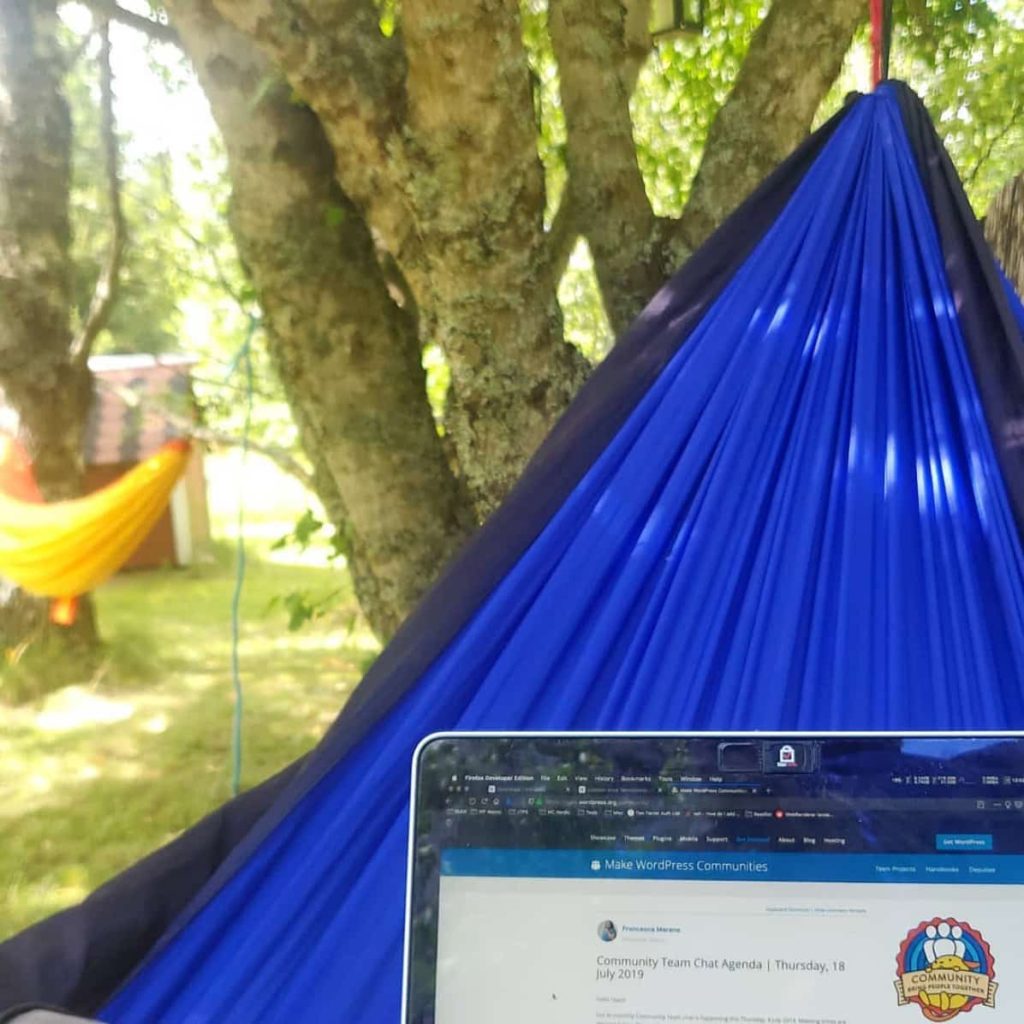 Congratulations if you read this full lengthy post, which didn't have any other purpose than tell my story how I started contributing to the WordPress project. At the same time, you heard about my professional growth and how WordPress has played an important part to this day in my life.
There's a lot of WordPress related activities filling my weeks and I'm really happy about that. The community has given and taught me so much. I wouldn't be the person I am today without it. My plan for this post was to talk about that, but maybe until next time…